On Sunday, February 14, Valentine's Day we announced a list of what we believe are the Ten Most Endangered historic properties in Hartford. Not to our surprise with the media attention of our HARTBomb event, the Preservation Alliance heard from people with truly interesting stories to tell about properties with which they are connected. One such email came from Jim Newton who grew up in the house located at 16 Harvard Street.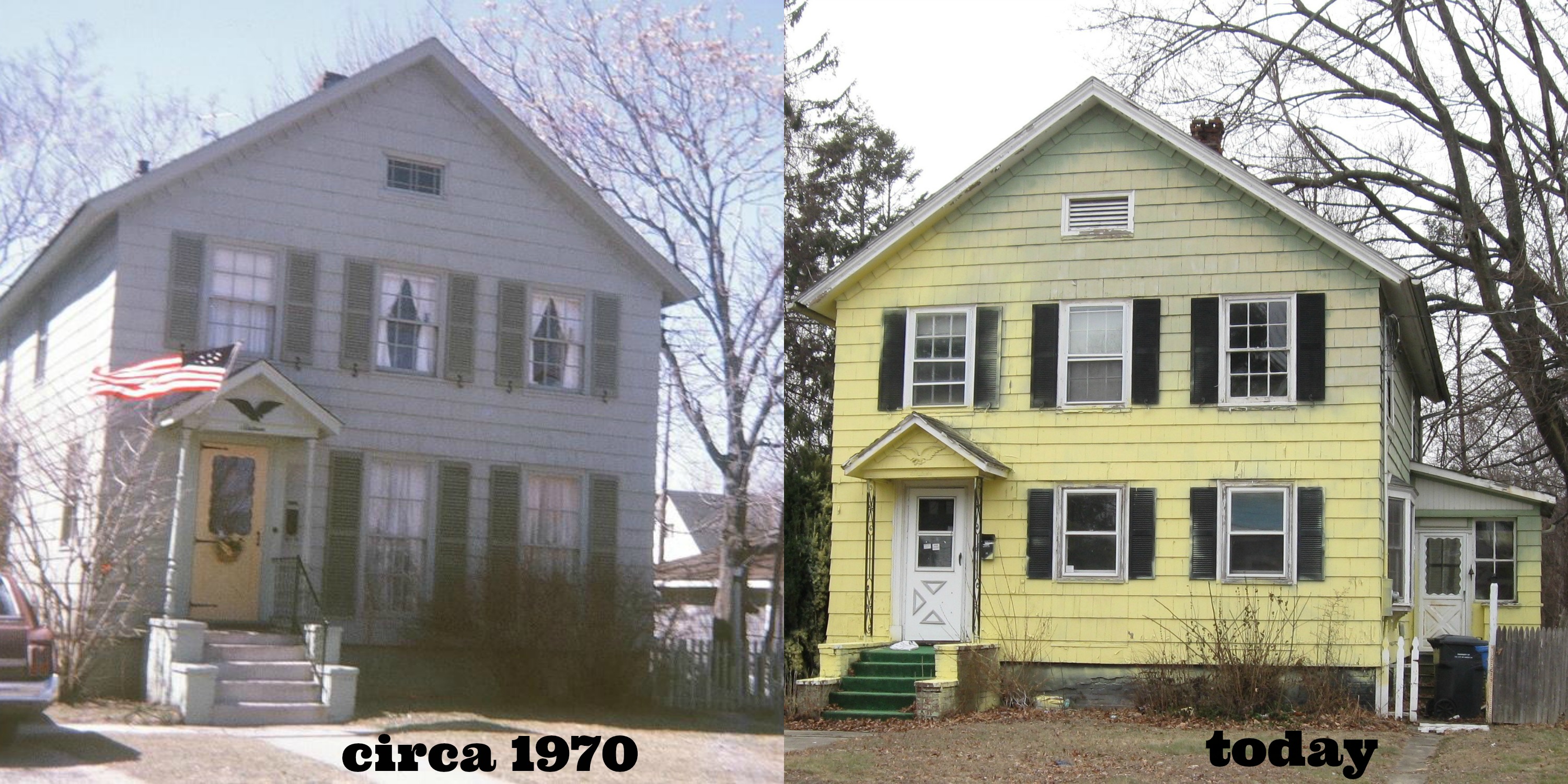 We were delighted to see 16 Harvard St. on the Hartford Endangered Property list. My parents Flora and Bob Newton bought the house in 1964 and moved to Simsbury in the late 1970's.Bob Newton was a Chief in the Hartford Fire Department and a descendent of Thomas Hooker.

The house was moved from the Batchelor School property to Harvard St. The house was remodeled in the early 1960's and the original handrail and balusters were removed much to the dismay of the neighbors the Flamio's. During the renovation there was a fire caused by a spark from the plumber that went up the balloon framed walls to the attic and scorched the original timbers. There is still evidence of the fire today. Bob had a woodworking shop in the basement and made many pieces of furniture there. We have been observing the property and feel sad that the house looks empty and that someone removed the two front ceiling to floor windows. The front attic had the original lead glass window, we don't know if it is still there. It will be wonderful to see the house preserved and hopefully restored.
Jim and Mary Ann Newton
We are really pleased that attention has been focused on historic buildings which live throughout the City. Often we drive by without paying any attention to the historic significance of the properties or their important contribution to the historic fabric we cherish about Hartford. Our work is not only to draw attention to these properties but provide technical assistance to advise and guide realistic strategies of restoration and renovation. Our office welcomes inquiries and we are available to anyone. Please consider exploring our website and definitely like us on Facebook. We want to help because we believe that Historic Preservation Matters!
[jetpack_subscription_form]